Xtreme Fitness 12 Week Challenge



Who are we looking for?
You do not need to be in good shape to start. This program is for beginners!
Apply now
Must be willing to come to our facility 3 days per week, for 6 weeks. Each class is 1 hour.
Must enjoy working in a group environment. The energy at a Krav Maga gym is infectious. When the energy is positive, there's nothing better. But negative energy spreads too.
Must be willing to take before and after photos to document our program's success.
Must be committed to making a change. This will not work if the coaches and I want to see you reach your goals more than you do!


This is a coed class. Anyone may apply

.

Must leave your ego at home. This is a place where hard work is encouraged and respected.
Must commit to the entire 6 weeks. The first week is brutal. We need

people who will be here till the end to reap the benefits of all their




hard work.
Must have the discipline to follow our nutrition plan. This is critical. We have a program that is tested, and it works, but only if you follow it!
We modify the workouts to your skill level. This program is not for everyone, but anyone can do it!
Greg & Jackie Miller - Owners
This challenge was created to introduce the fitness benefits of Krav Maga to those who would benefit from the training, but may be too intimidated to come in and try it on their own. I have personally seen how Krav Maga has dramatically changed the lives of those who commit to the process. We are trying to find the right people who will work hard, finish the program, and ultimately be an amazing representation of what is possible through Krav Maga training. If this sounds like something you'd like to be a part of, fill out an application ASAP. We always fill up quickly. I look forward to meeting you in person very soon.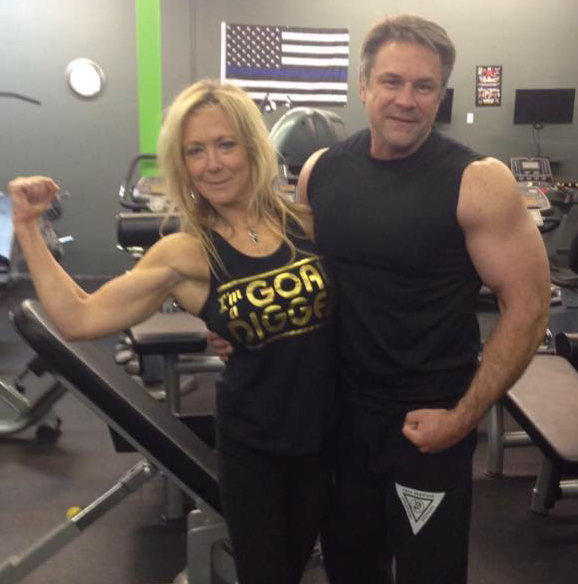 Call Now 303-789-7547 or click the button to schedule your appt today us!
The Transformation Process
The Three Pillars

Fitness - Nutrition - Accountability

New Workouts Everyday
You will be WITH A TRAINER 3 days per week taken through the most cutting edge workouts available to help you melt fat, tone up, and see results fast. AND - You will be able to track your own progress which will help you continue to improve, avoid plateaus and keep seeing results far past your 6 weeks.
Nutrition Plan
We will sit down with you and make you your own custom meal plan. Exactly what you need, given your body, schedule, and food preferences, so it is not only doable, but enjoyable. We adjust every week as needed to make sure you see results week-in, week-out.
.
Grocery List We will sit down with you and map out your exact grocery list so you know what to buy at the grocery store, and leave nothing to guesswork. Average person spends ~$45/week on groceries for 21 meals at Walmart or Safeway etc. Our process will cut down on your time in the grocery store with most people getting in and out in under 15min.
Direct Line of Contact
Not only will you have us when you are in the gym working out, but you will also be able to contact your personal accountability coach whenever you need for help, tips, advice, or just someone to give you some extra encouragement. We are here to help you succeed. They will also CHECK-IN WEEKLY to congratulate you on your success and keep you on track.
"I am consistent & honest. I mean what I say and I follow through with my commitments. I do not let bad habits surpass my desire to grow and improve. I prioritize my health above daily luxuries. I will not give up on myself. I will not make excuses and quit."
People who believe the statement above, re-write it in their own words (do not copy), and sign the statement lose more weight than those who do not. If you would like to unlock the power of written affirmations, re-write the statement above in your own words then sign below